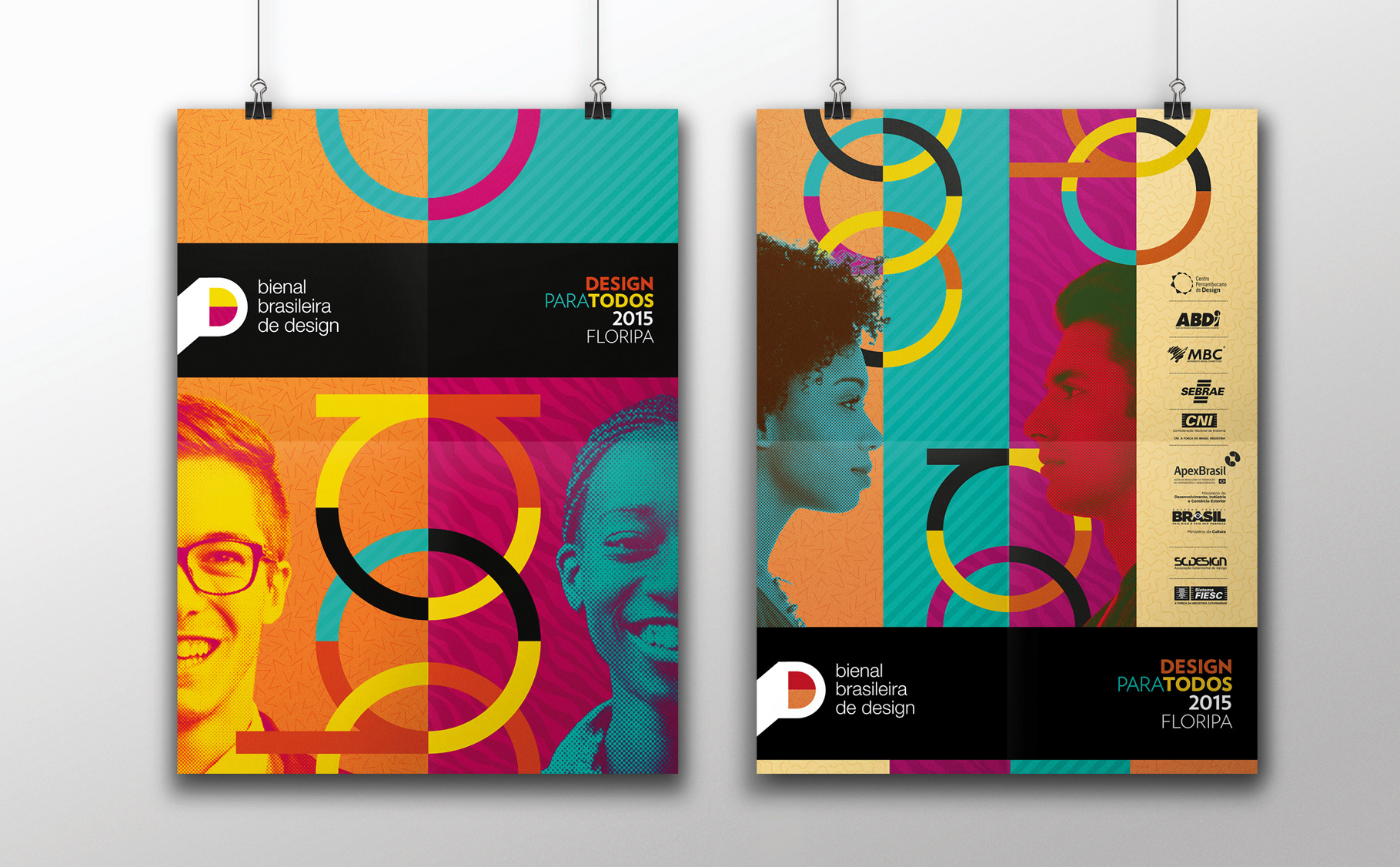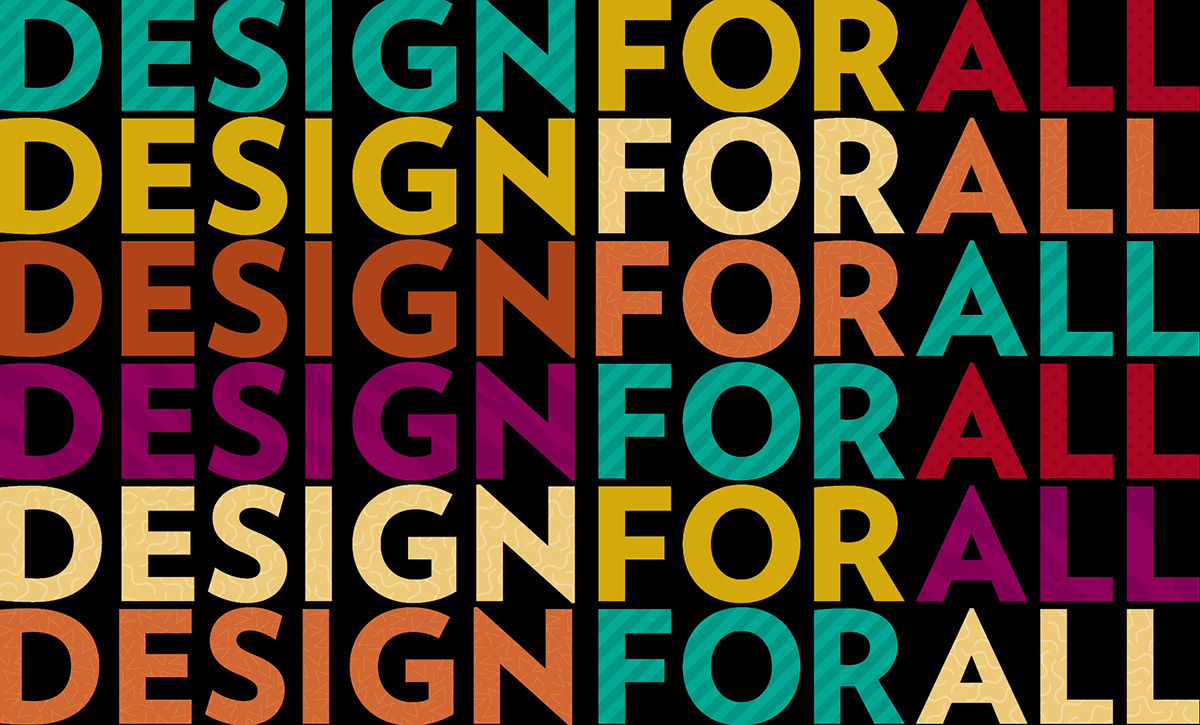 Brazilian Design Biennial 2015
Contest Winner Visual Identity

In 2013, a national competition was open to select a visual identity for the Brazilian Design Biennial 2015. This edition of the event, one of the most important in the Brazilian design calendar, took place in Florianopolis, one of the main cities in the country, located in southern Brazil, and famous for its beautiful beaches and for being one of the richest cities in the country.

The theme of this edition, chosen by the organizing committee of the Biennal, was "Oba, design for all" a celebration of the concept created by the Design for All Foundation (designforall.org), which aims to disseminate the design for all diversity of society. "Oba", in Brazil, is an expression of joy and celebration, like WOW.

The challenge of this competition was to create something that represented the concept and celebrate it in a unique way, respecting the logo used since the first version of the Brazilian biennial. I designed a lively and diverse identity, composed of a set of visual elements that interact with each other: (1) a standardized version of the traditional logo of the Biennale, which receives a colorful detail in symbol, (2) the OBA graphics, which is complemented by the phrase "design for all", (3) the OBA faces, a set of colored faces of people of various ethnicities and ages, and (4) a set of colors and patterns.

My design was chosen from 90 submissions and was used in all communication pieces of this biennial.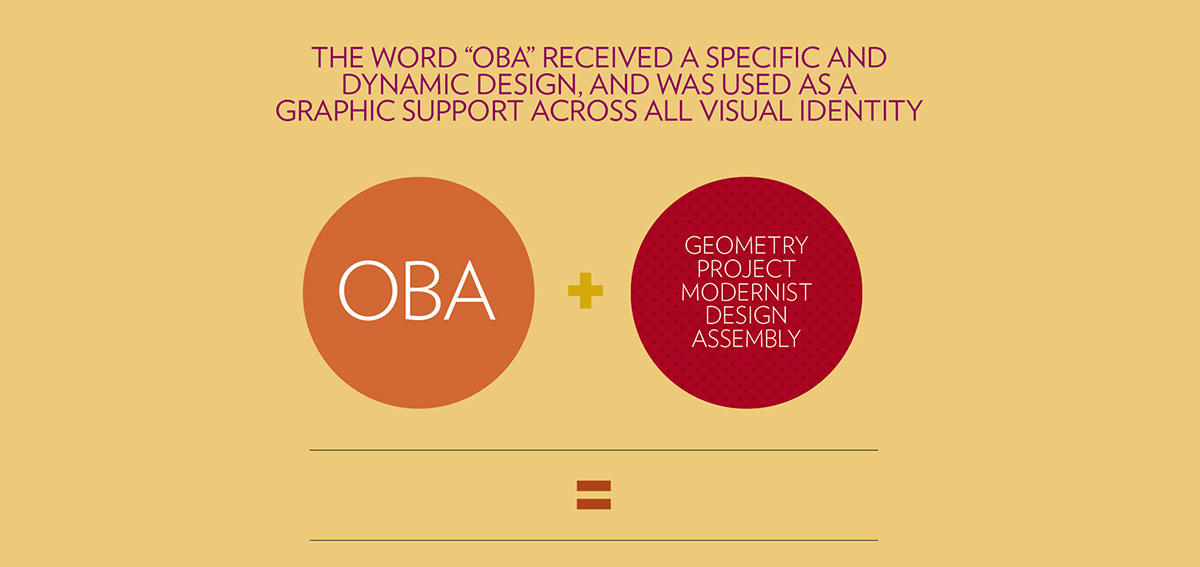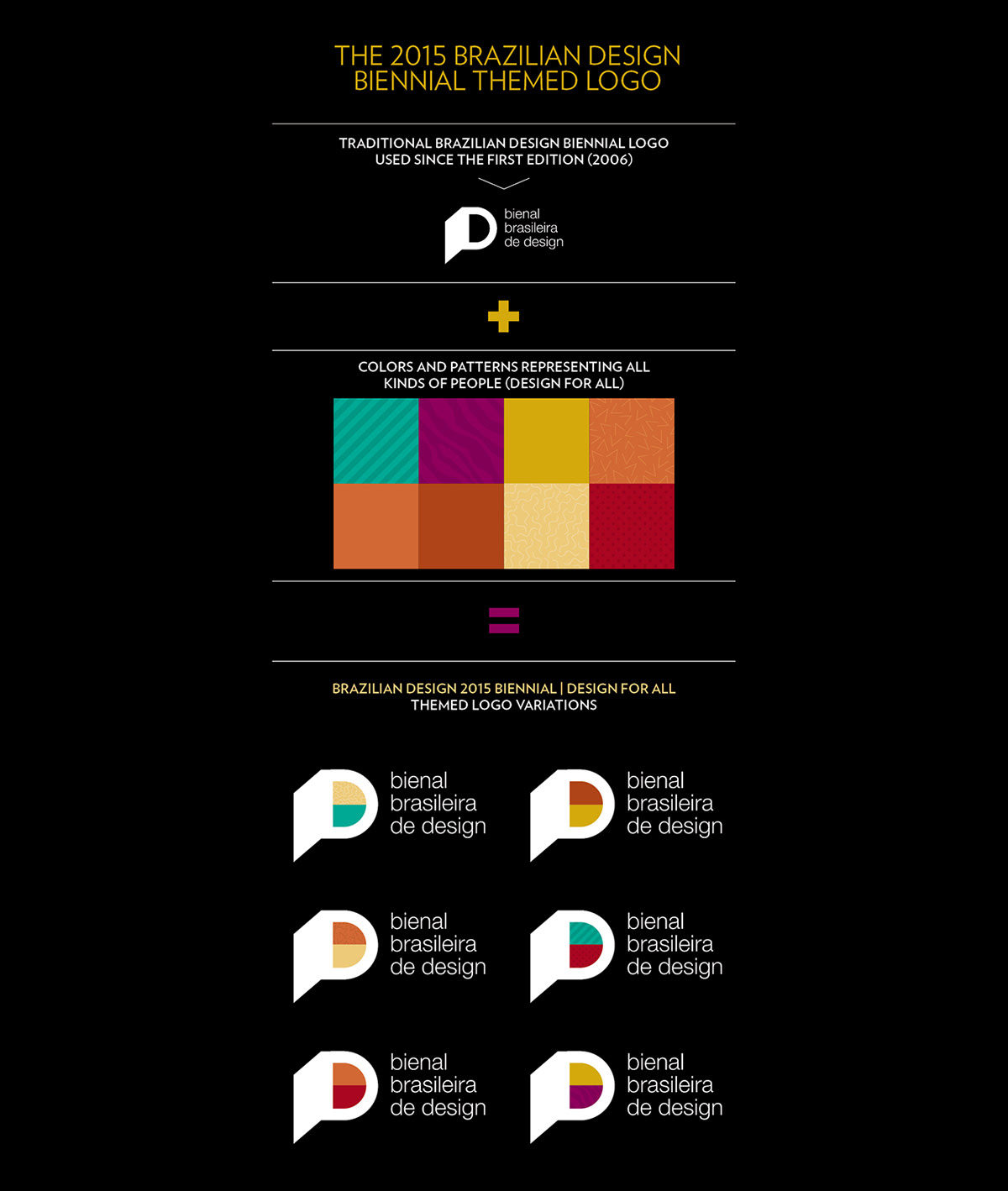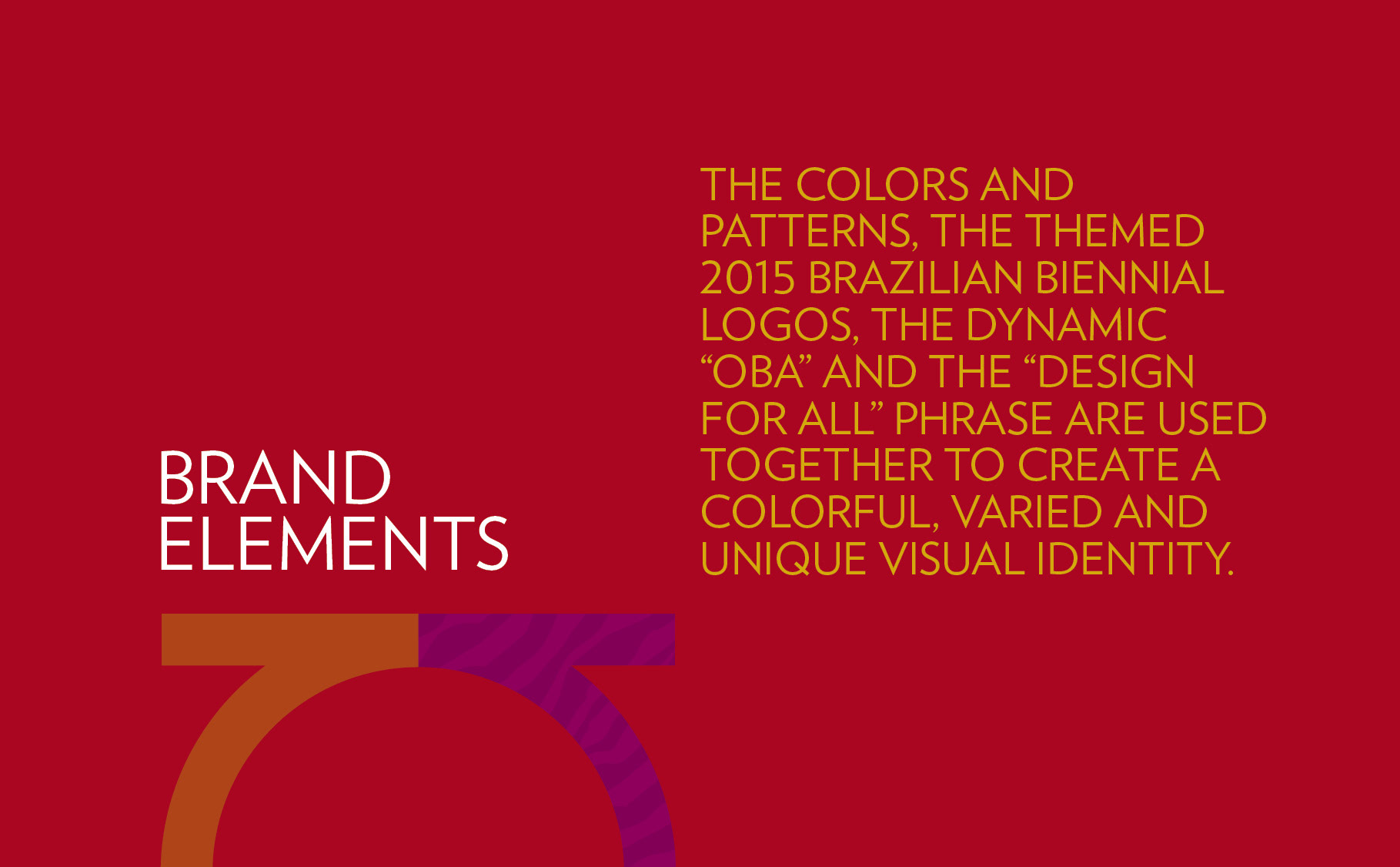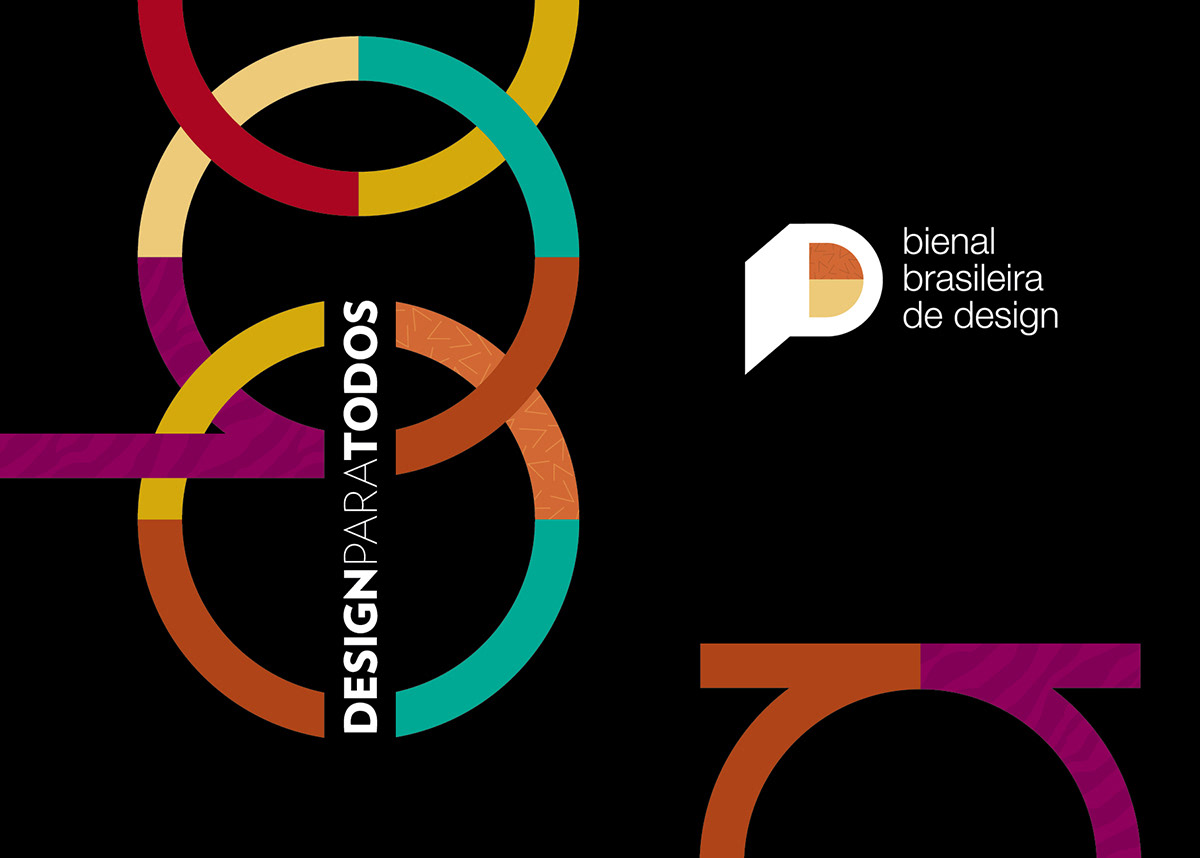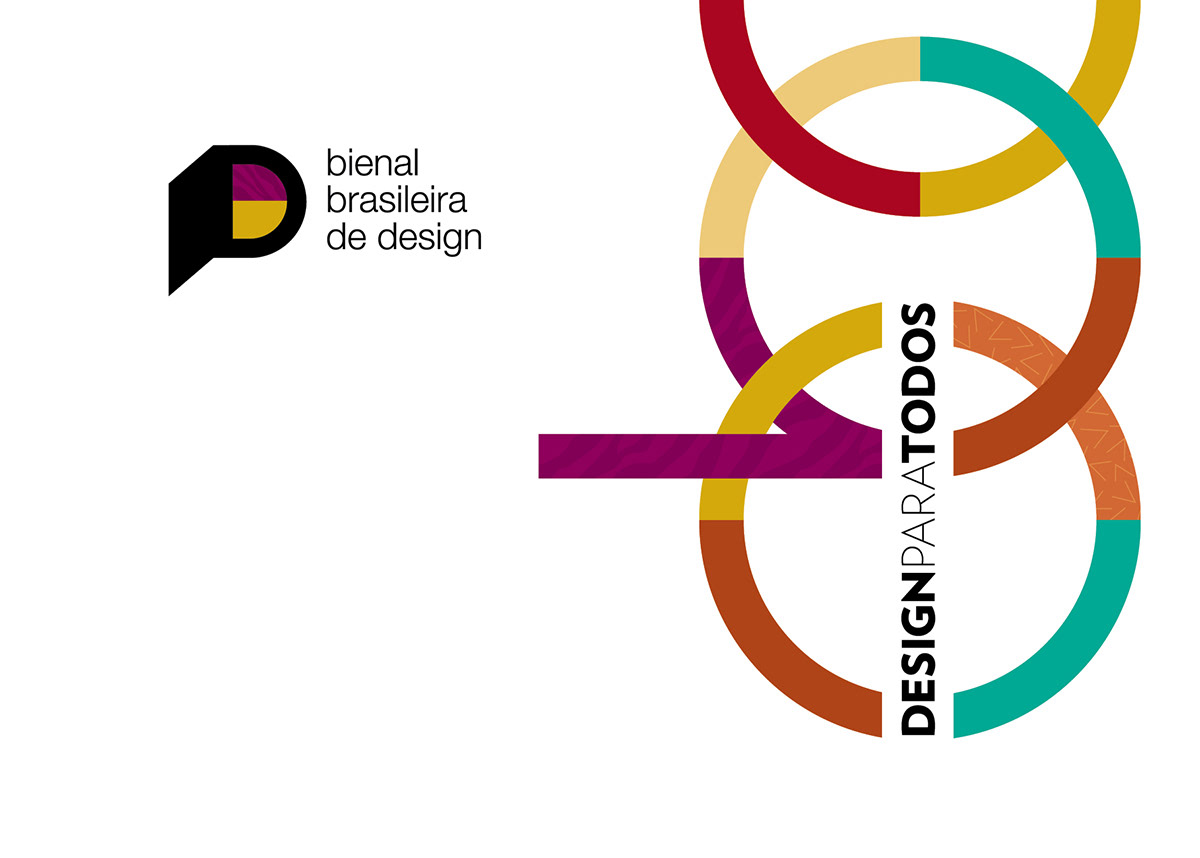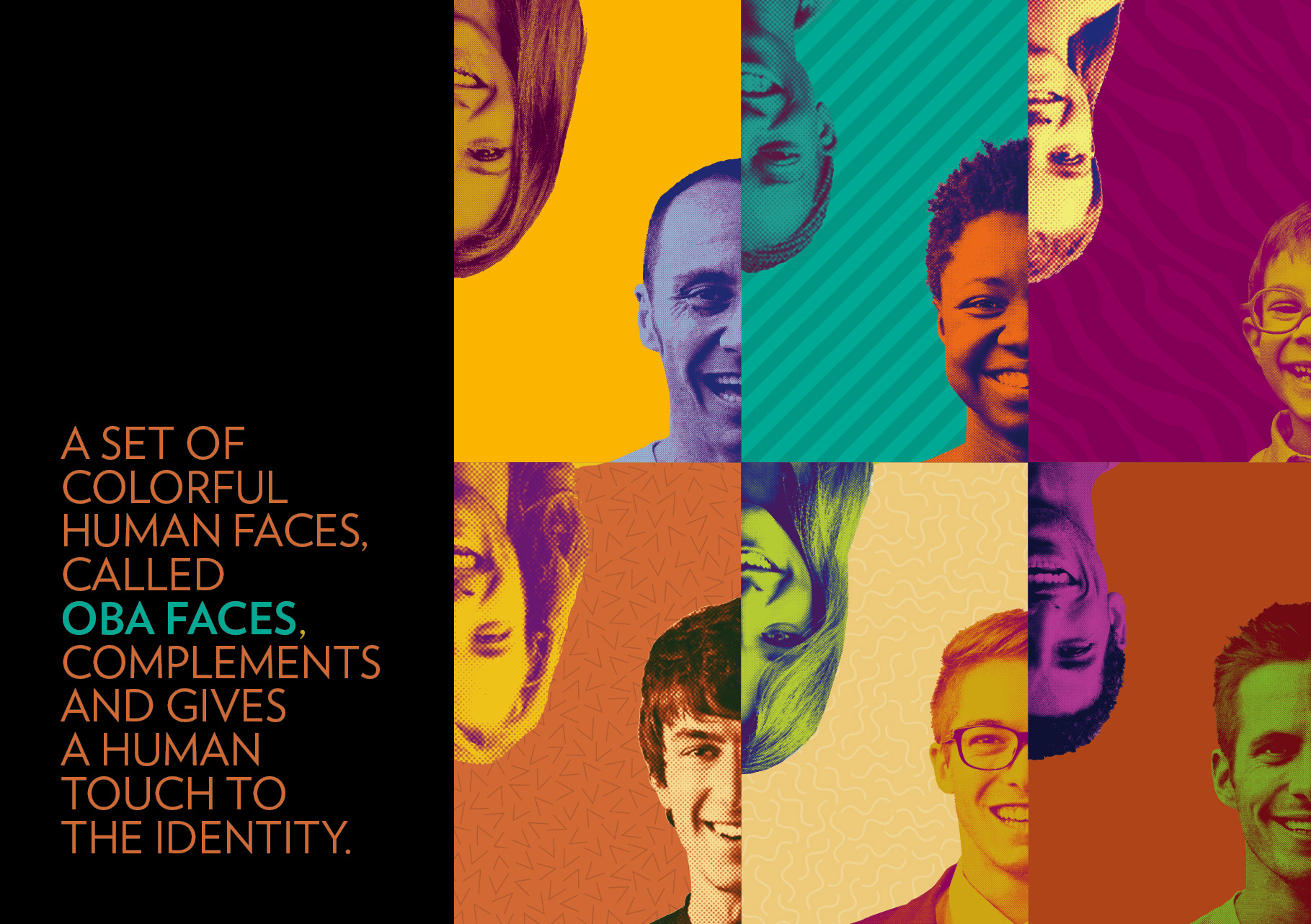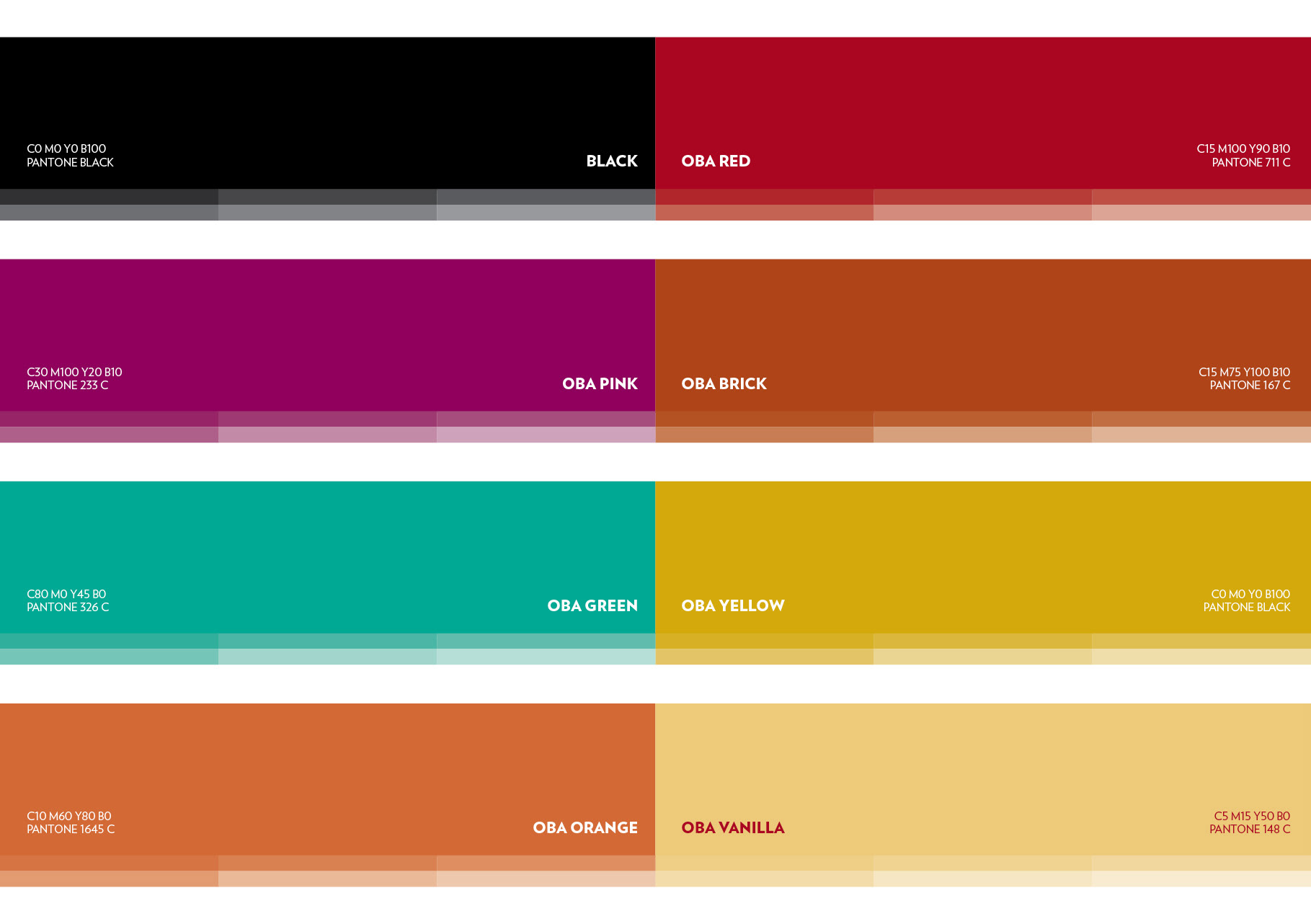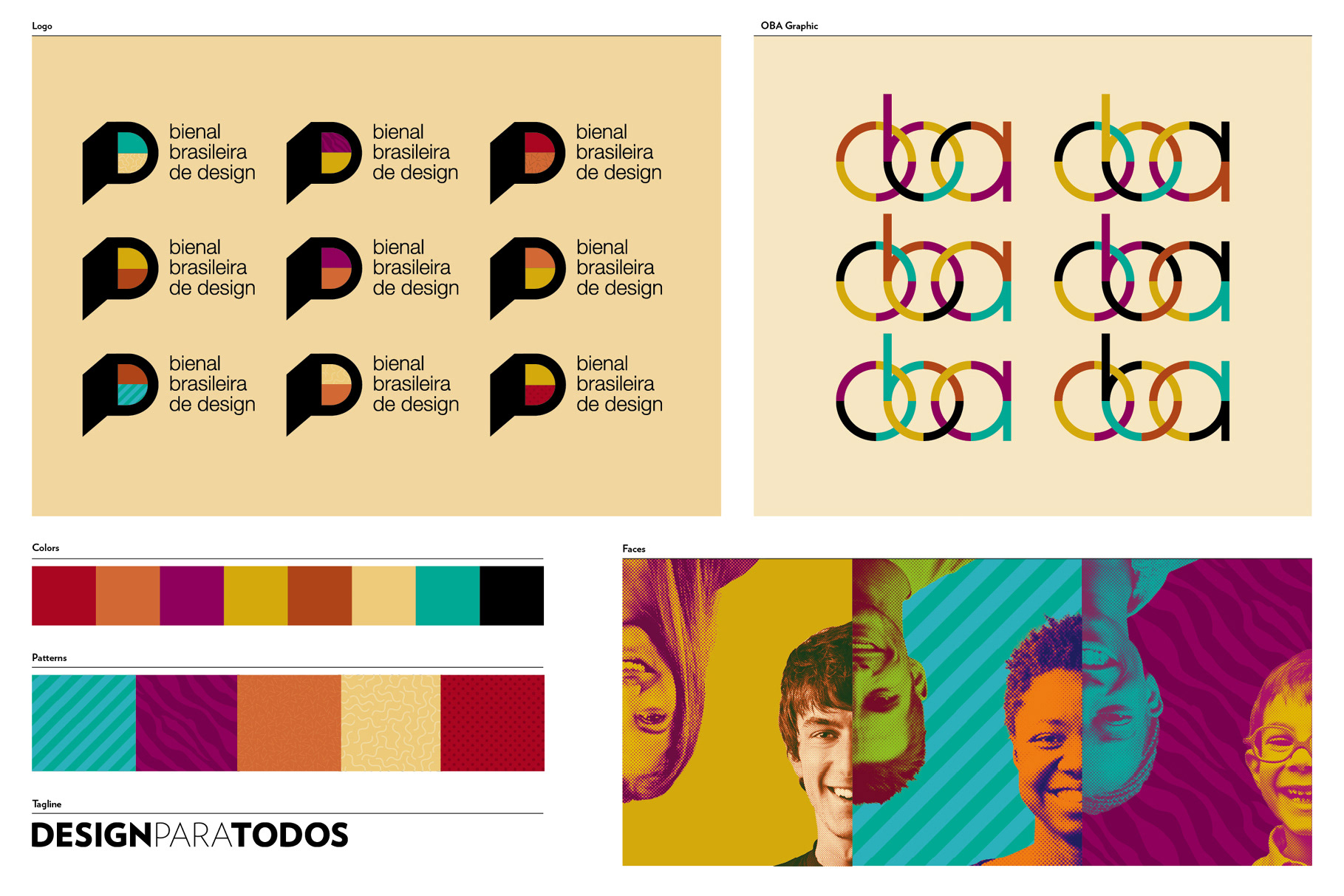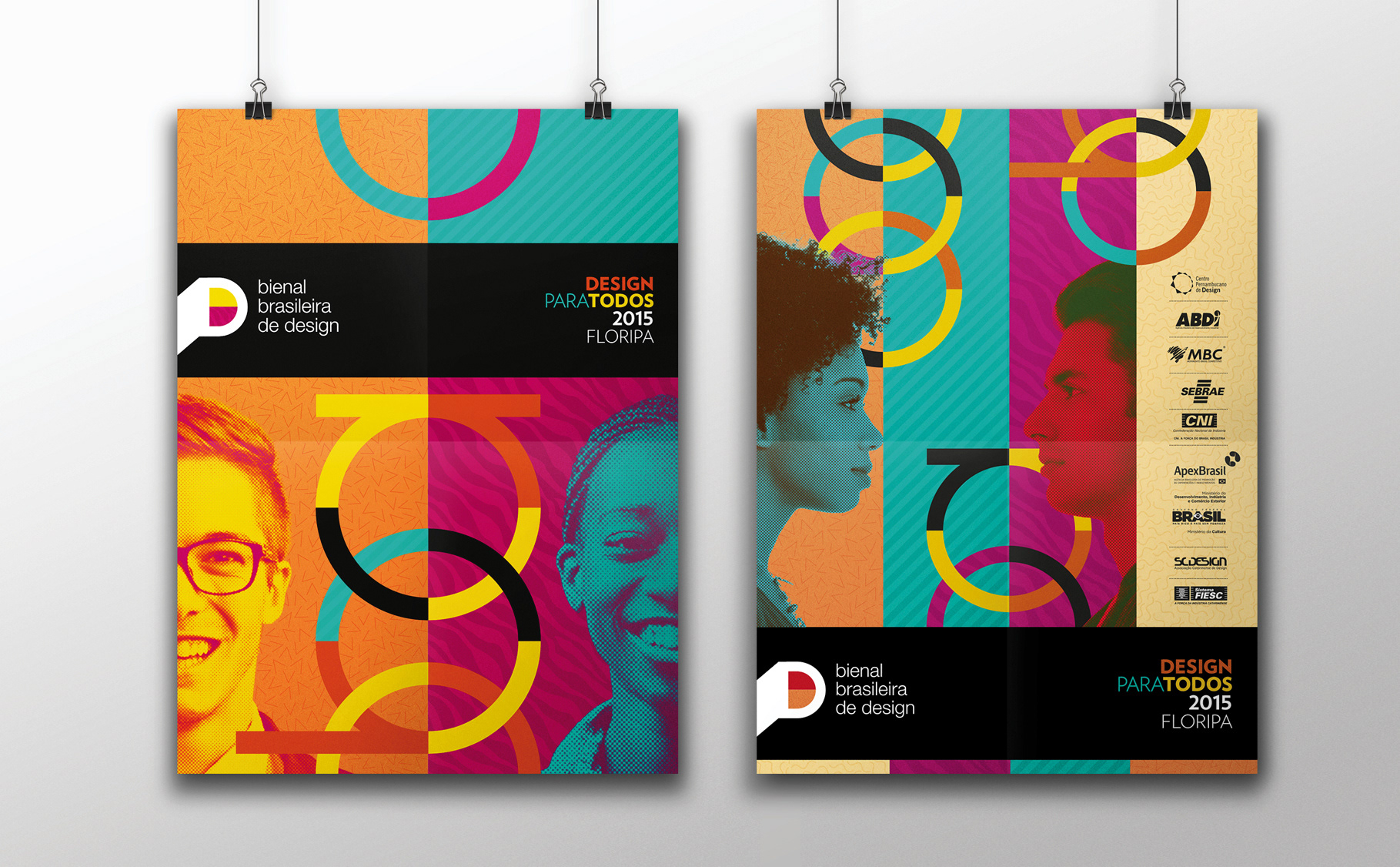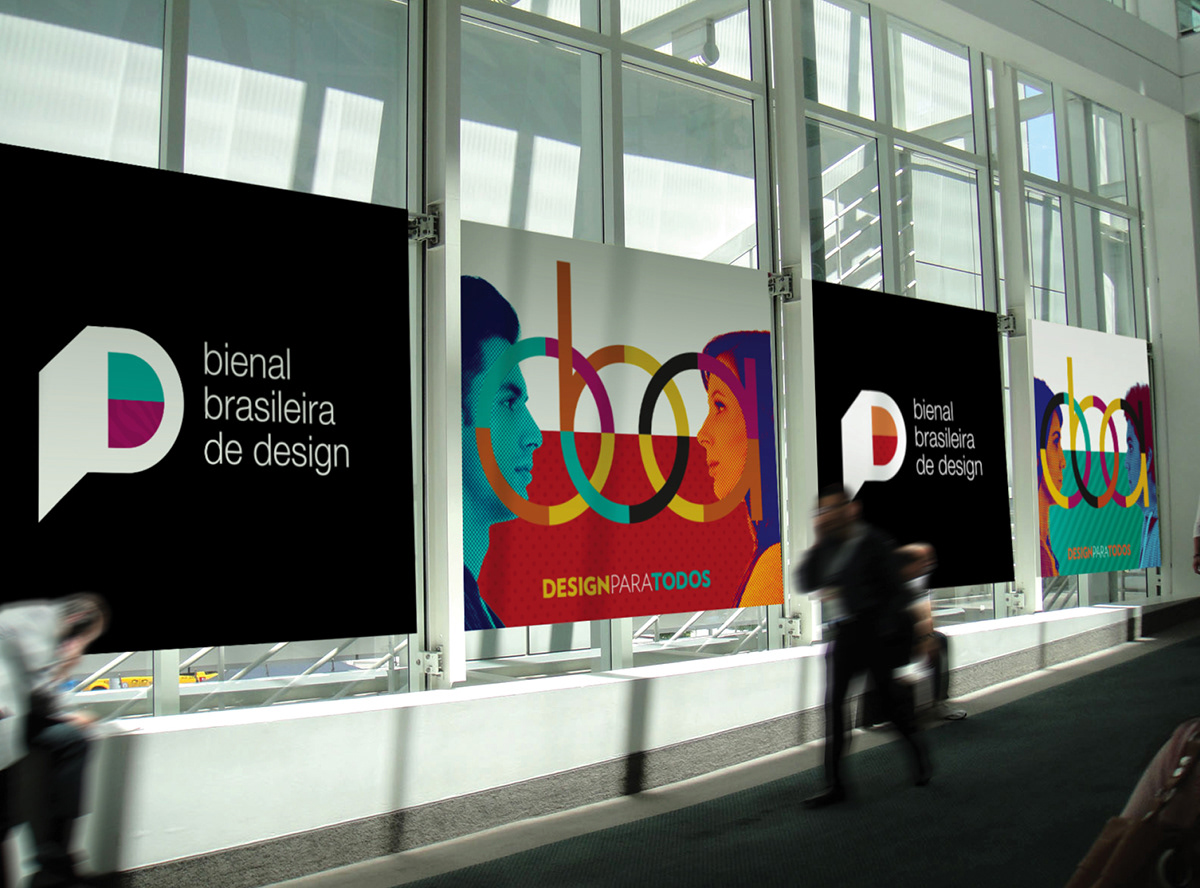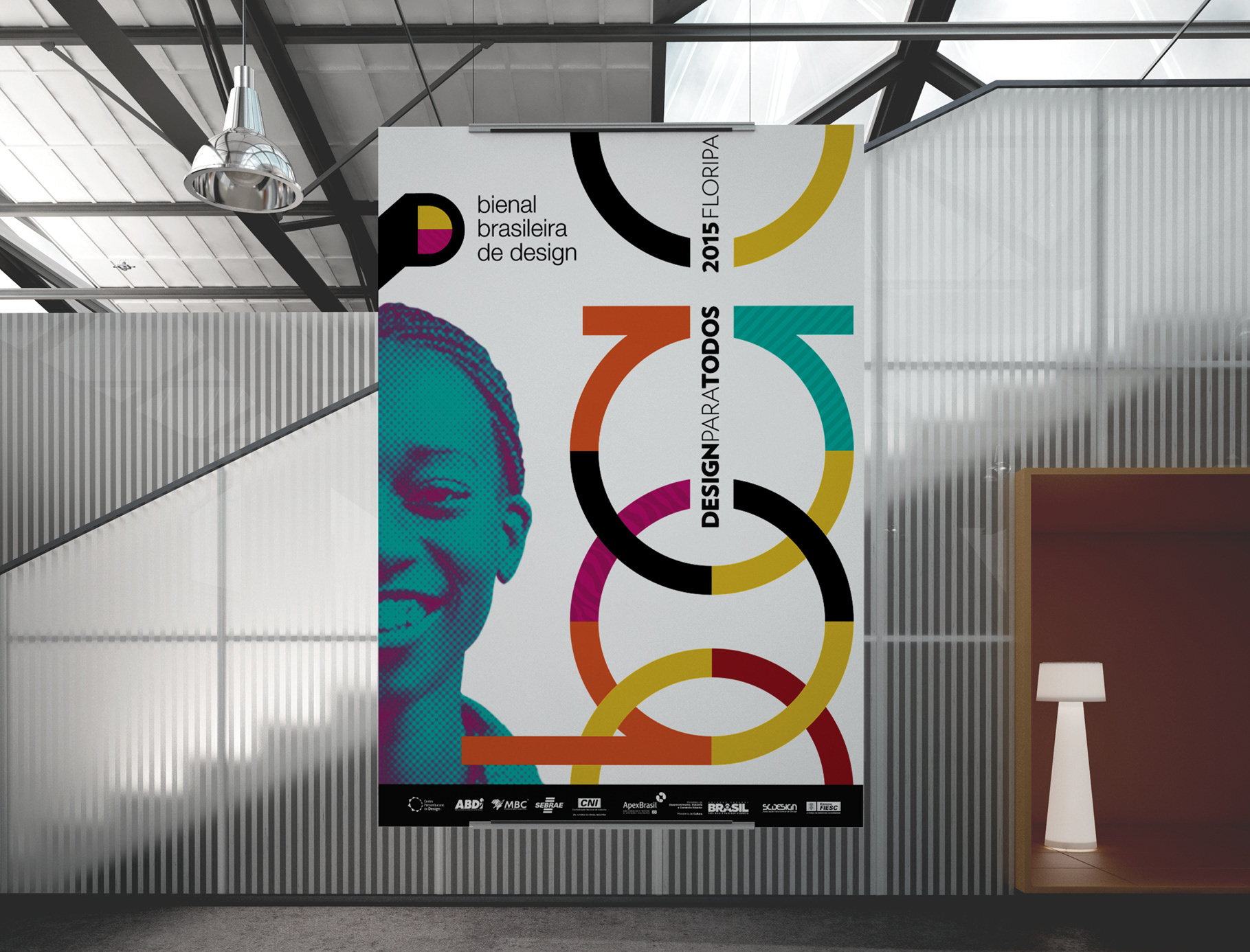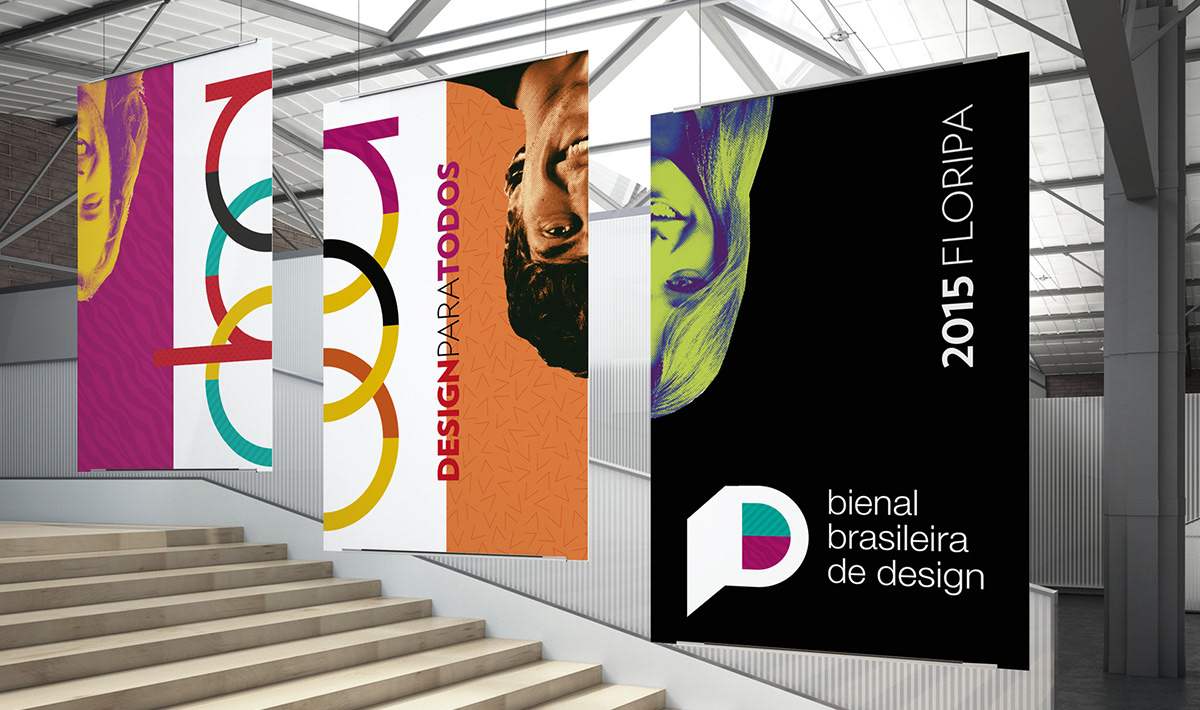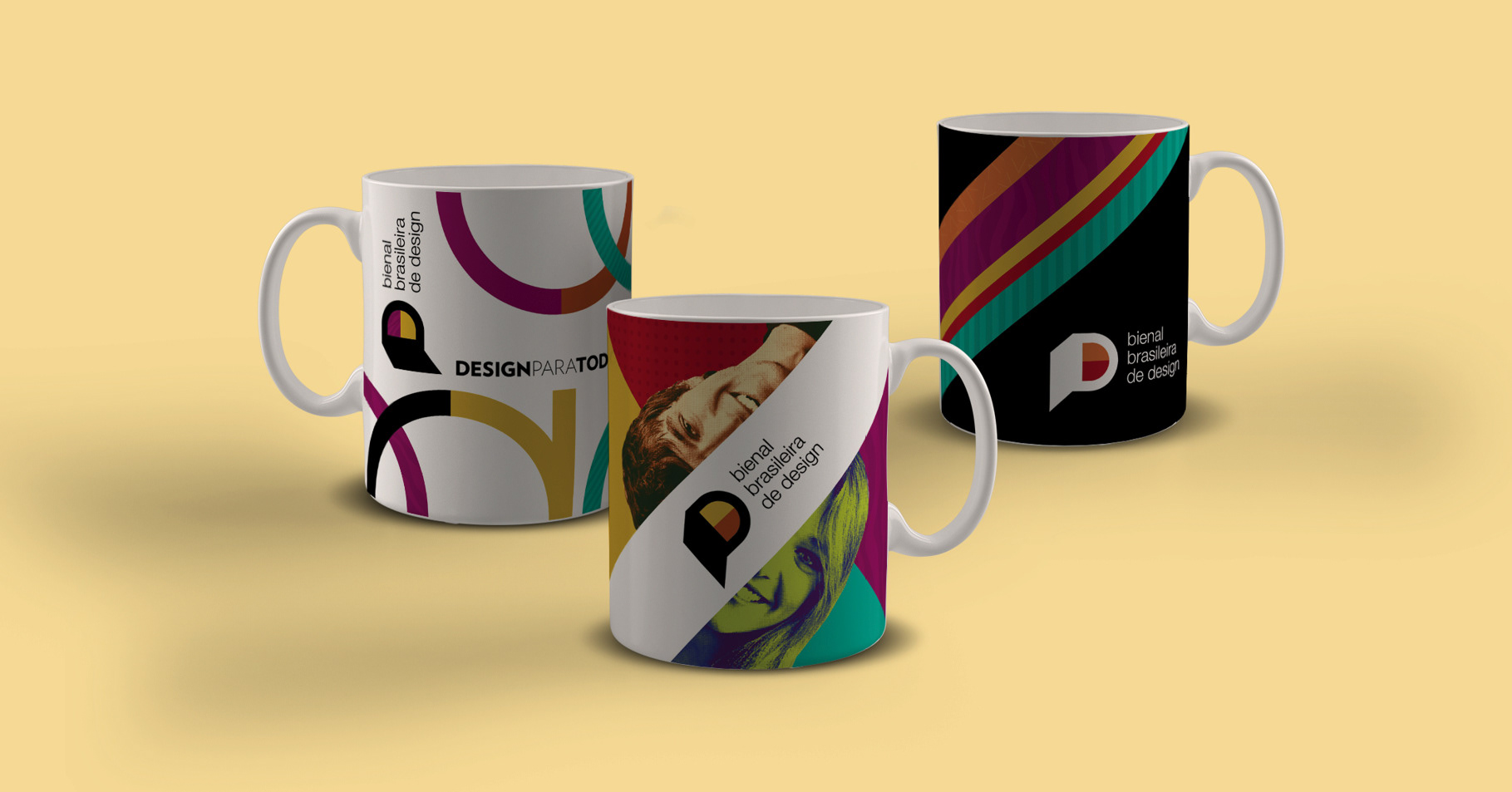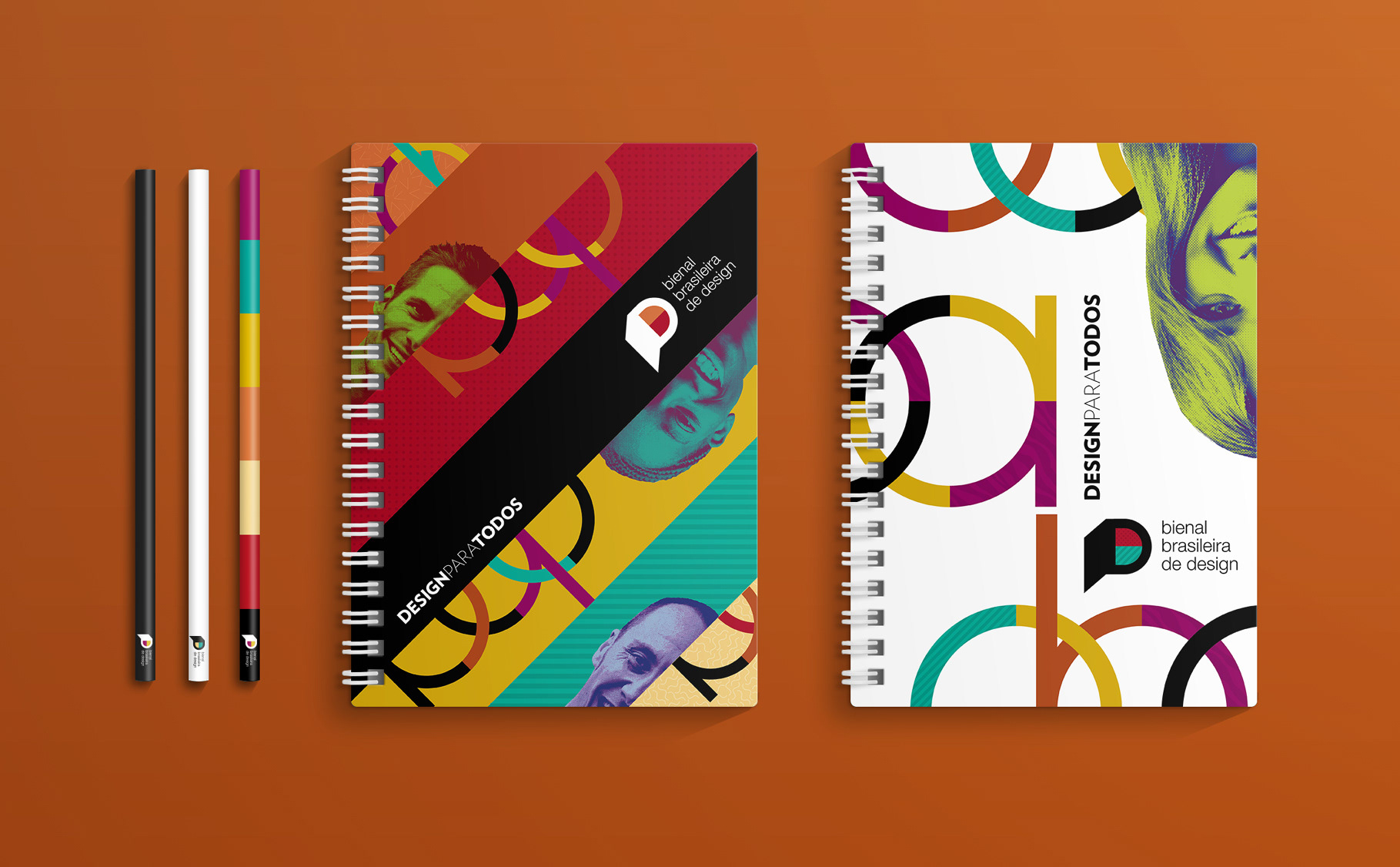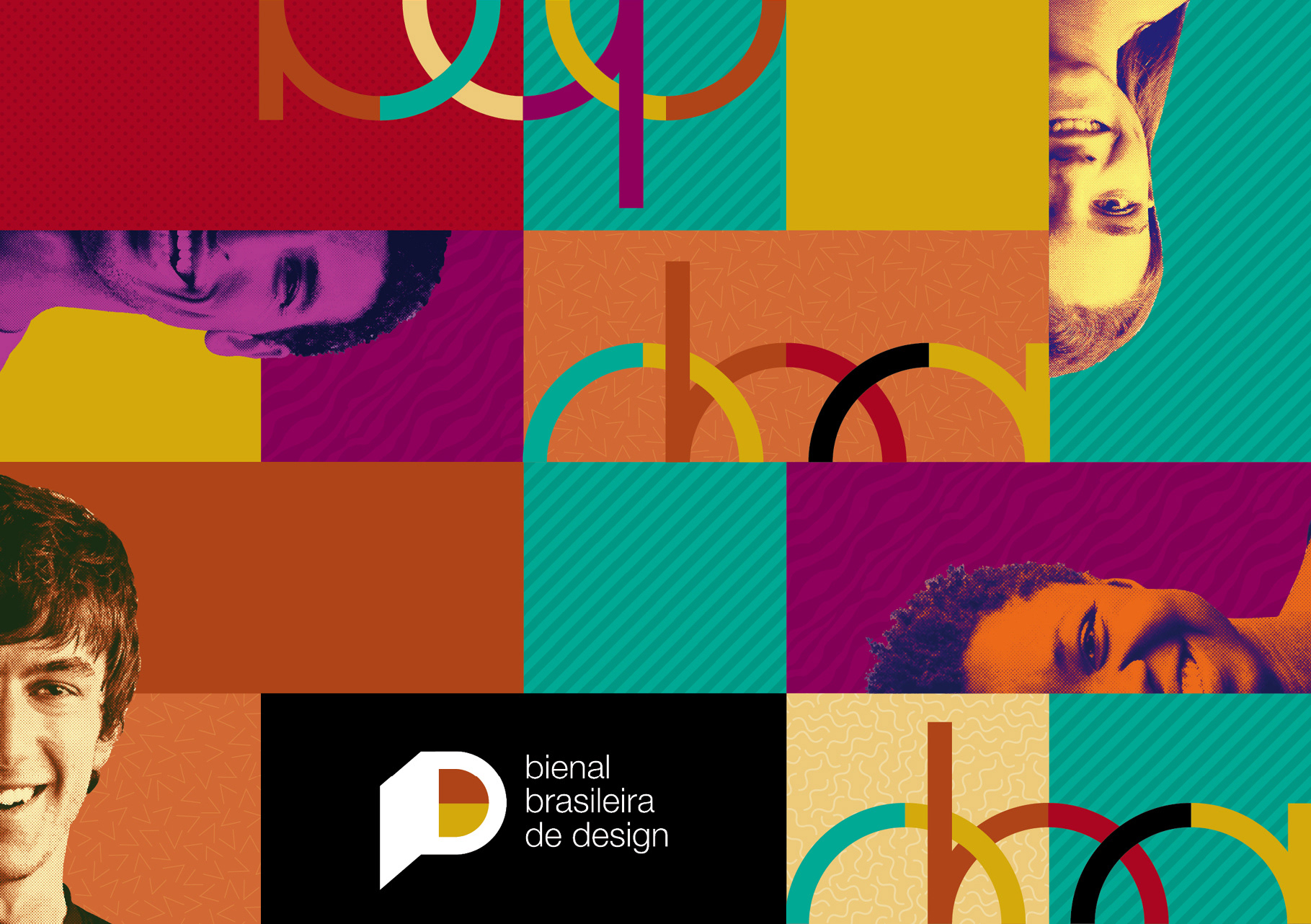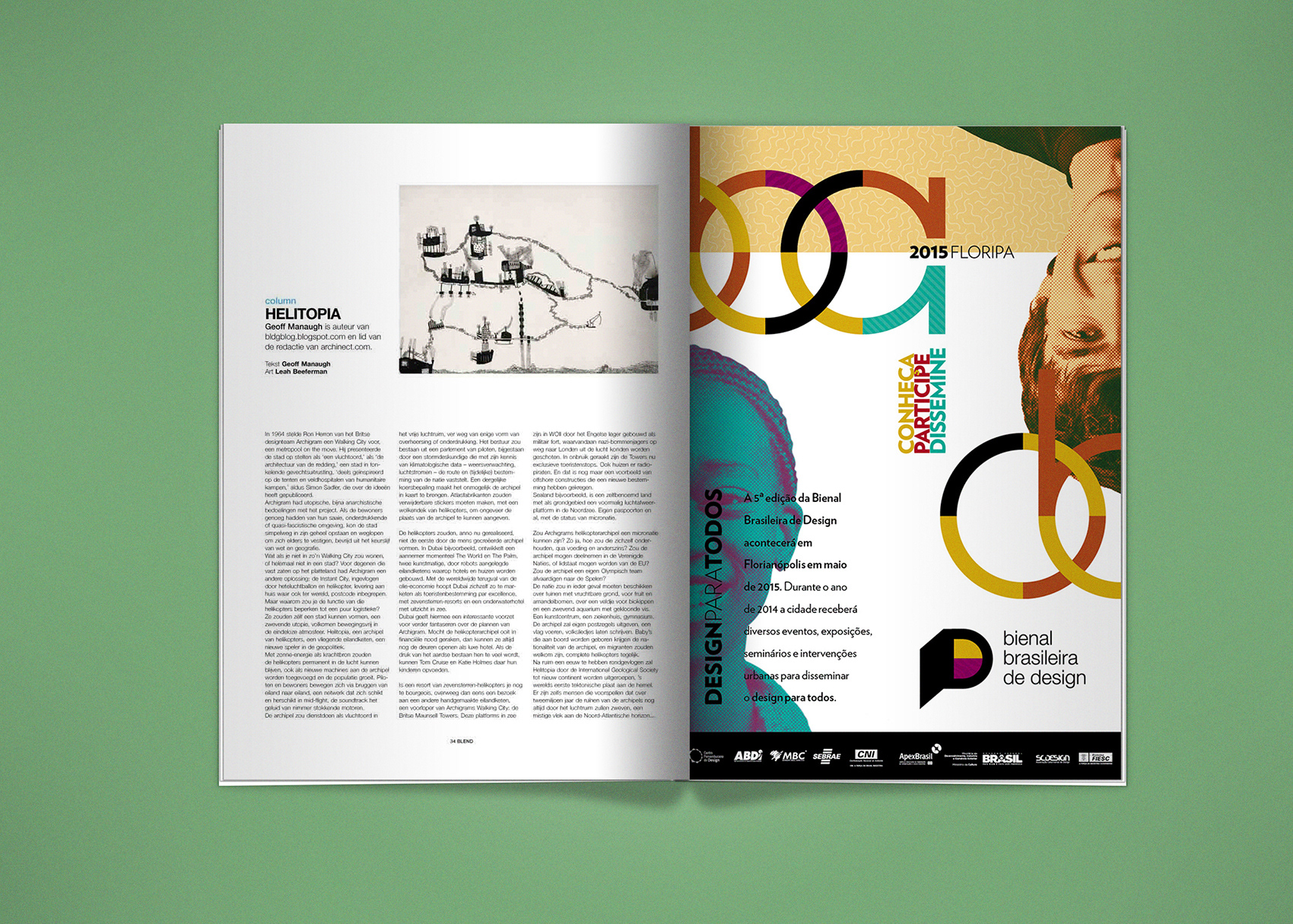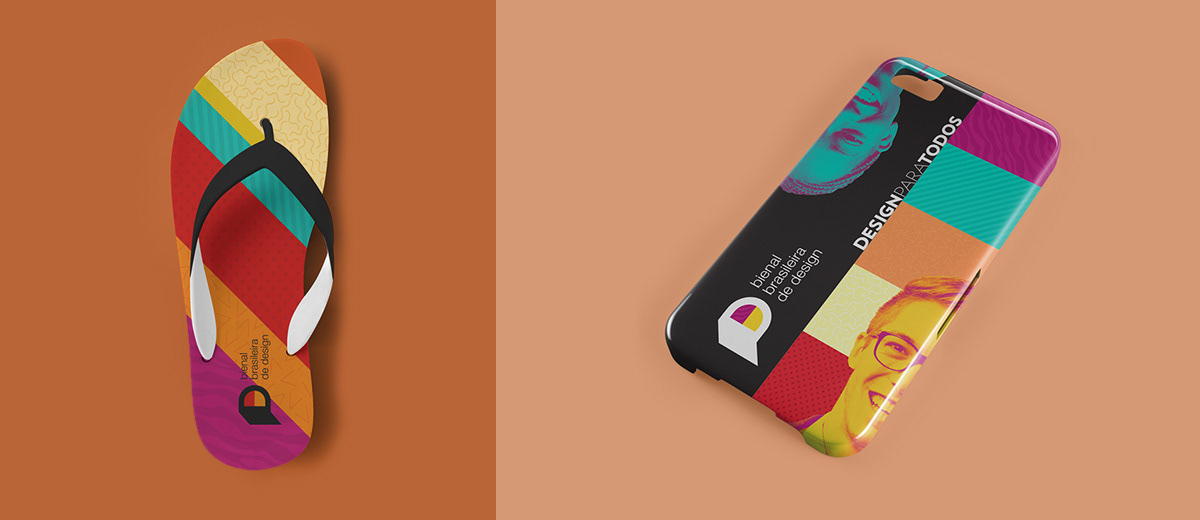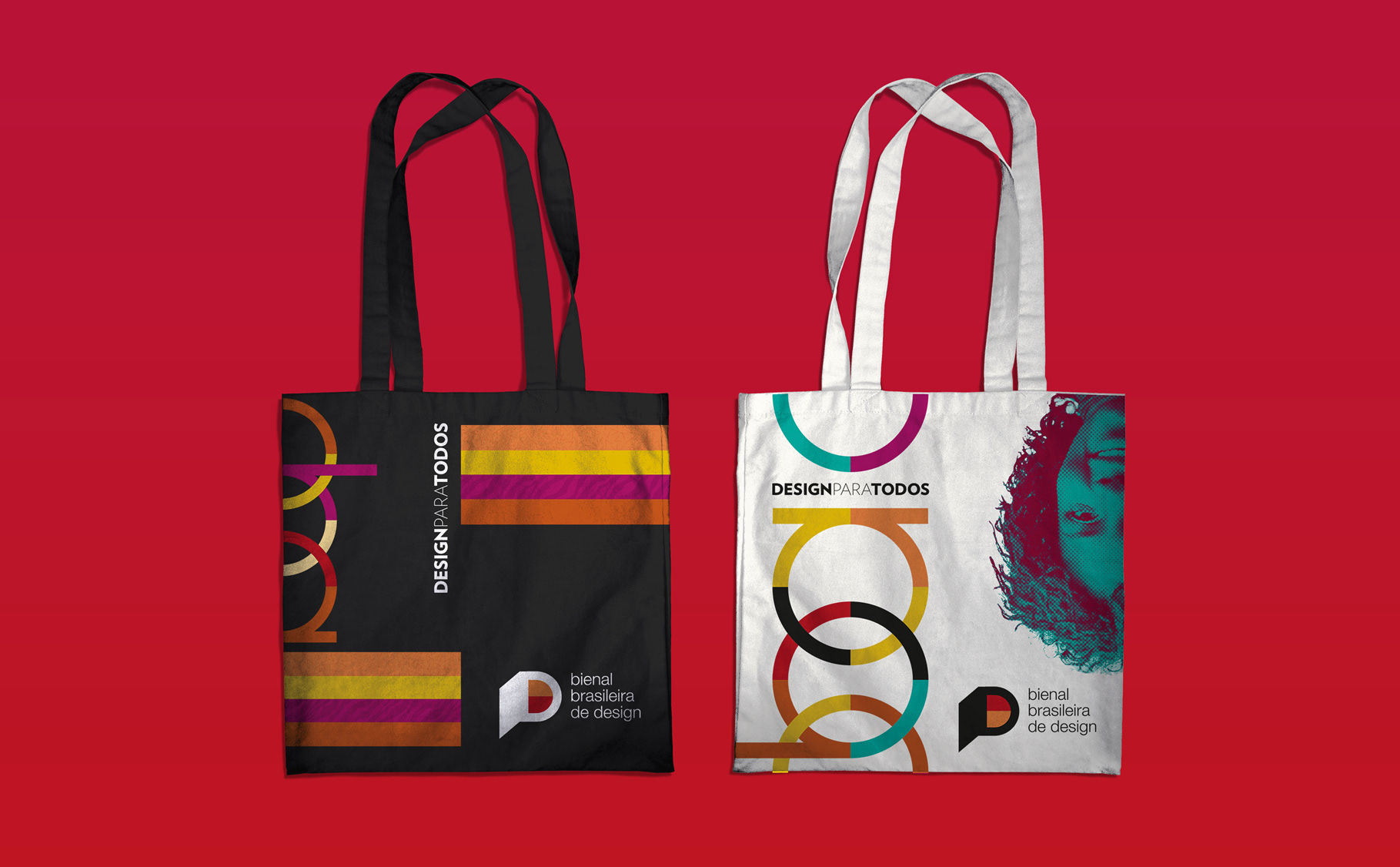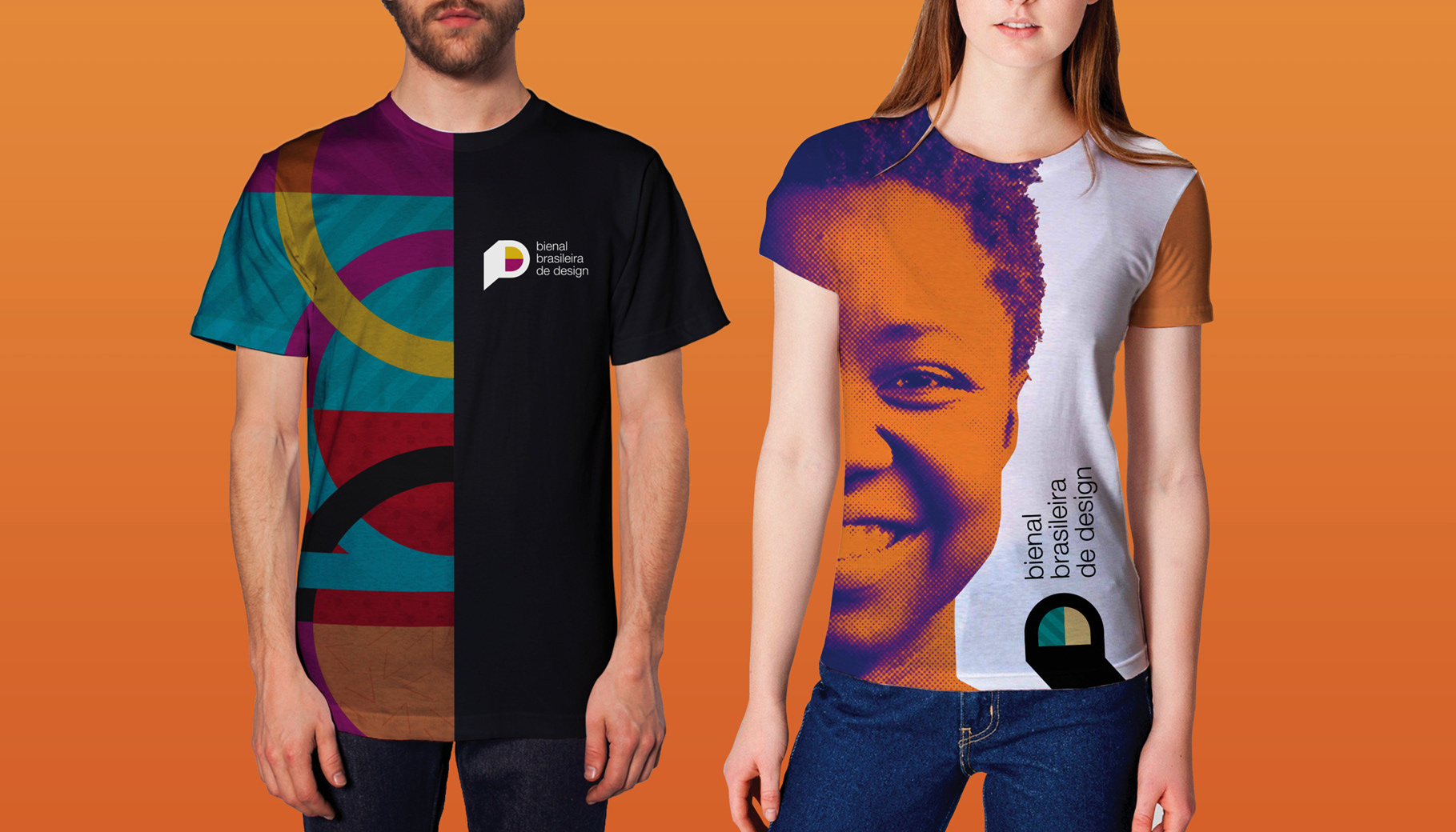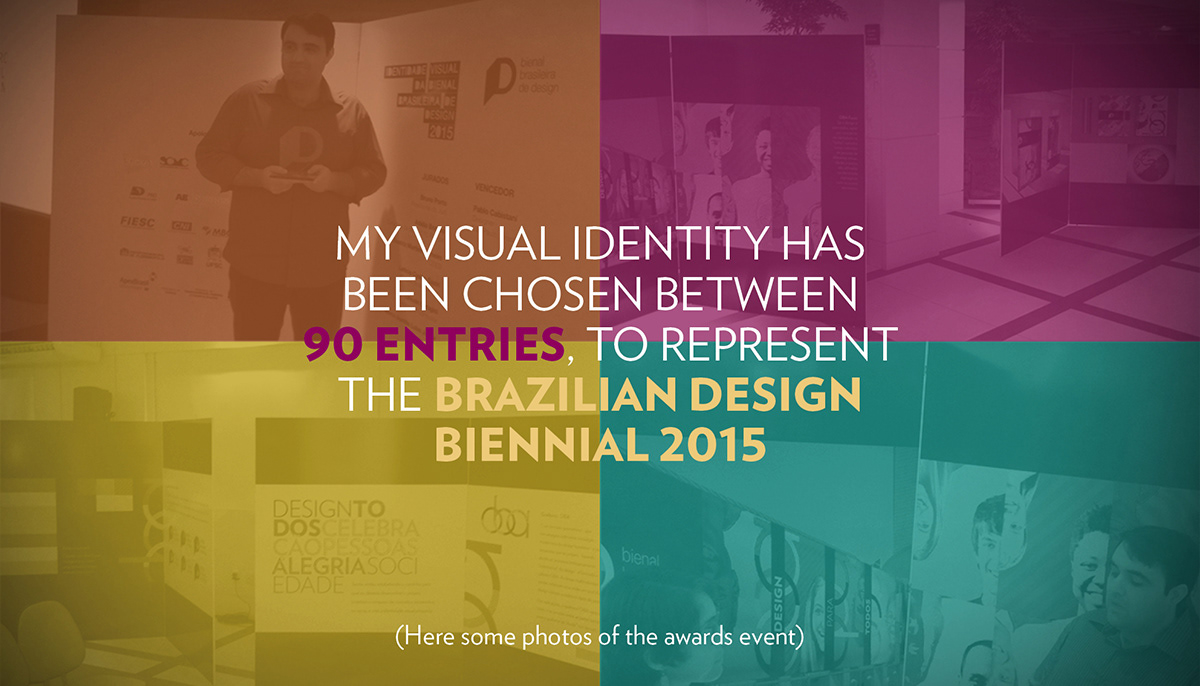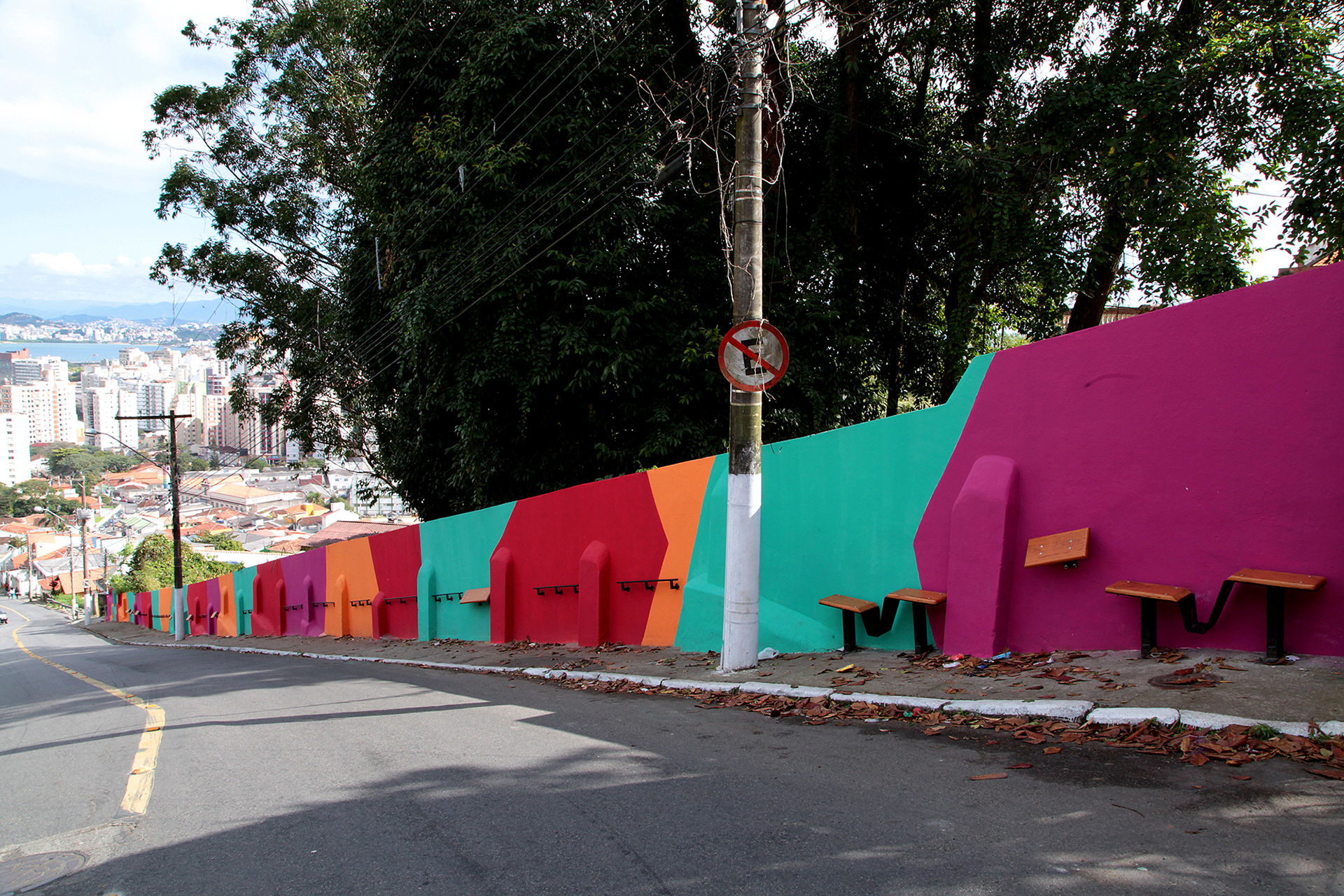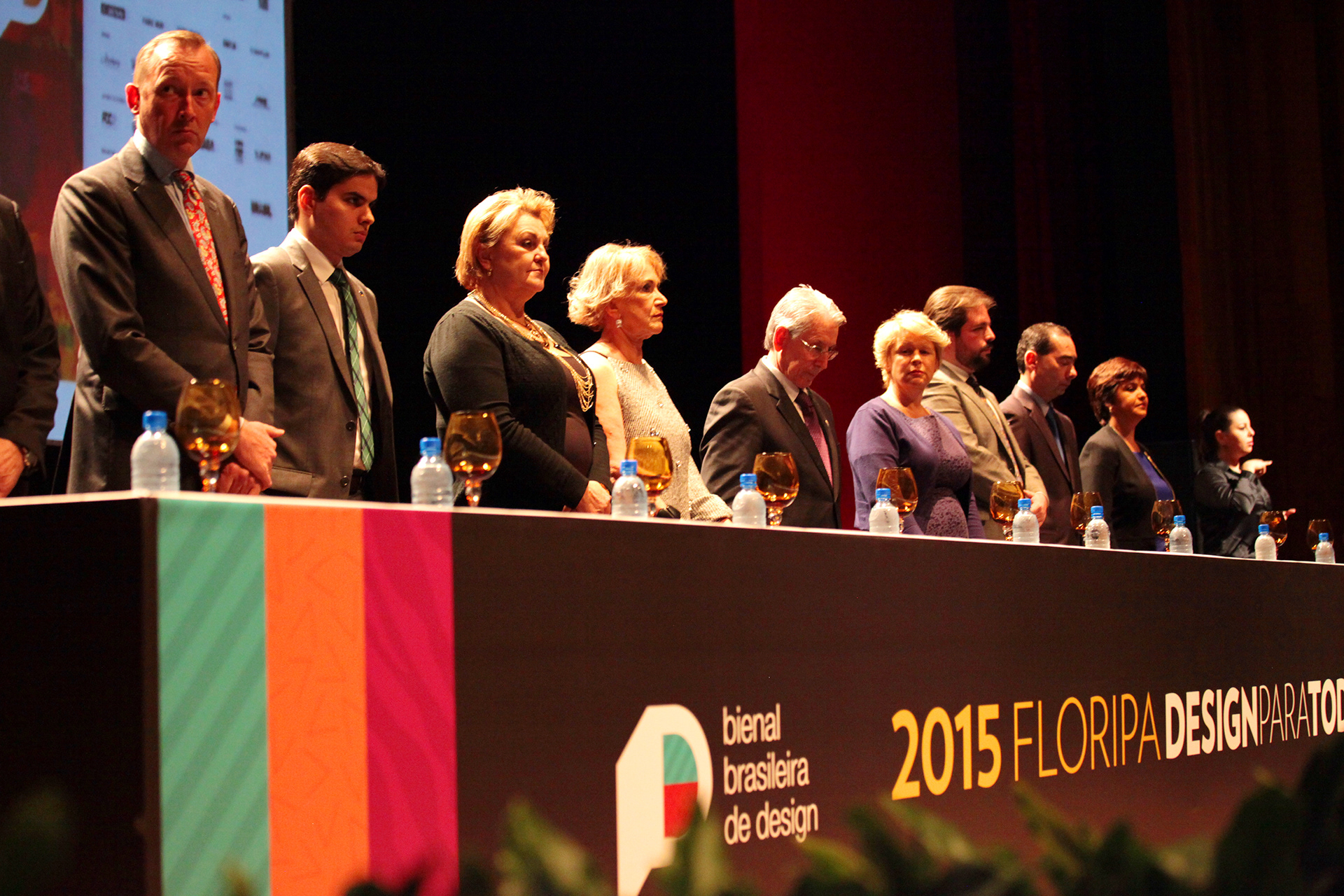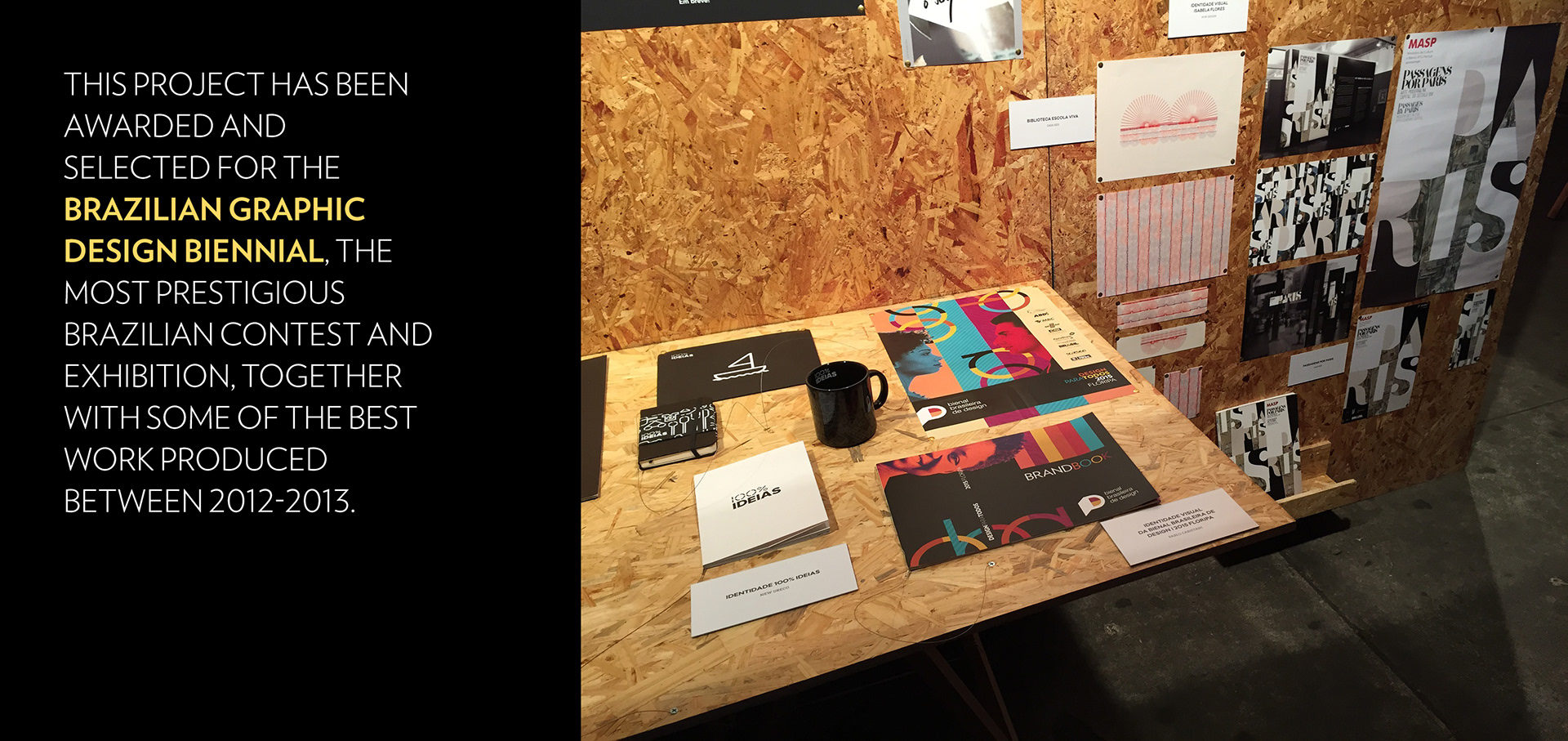 Computer Arts | Brasil
Print magazine
Number 89 | January 2015
"Portfolio" section 
Choco La Design
Brazilian blog
October 2014 
Des1gnon
Brazilian blog
September 2014 
100% Design
Brazilian blog
September 2014 
Design Magazine
Interview and Brazilian Design Biennial 2015 project
published on the international magazine
February 2015 
Revista Casa Cor | Santa Catarina
Print magazine
April 2014